Katmai Electronic Repair And Manufacturing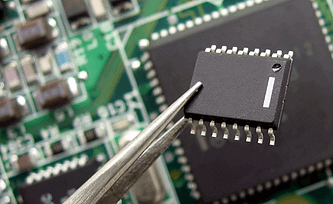 In business for over 20 years, our extensive experience both in repair and build to print has made us a contractor of choice in providing repairs, spare parts, and upgrades for legacy military and commercial electronics. We engage in test and evaluation, component level troubleshooting, rework, full electrical and mechanical assembly, system integration, environmental stress screening and technical data package updates.
Primary MRO/Manufacturing actions cover circuit card assemblies (CCA), power supplies, core memories, battery assemblies, cable assemblies, flight data recorders, and test sets; and various platforms such as C-17, F-16, F-18, ALQ-131, and Patriot Missile Systems.  Visit our Capabilities link for specific part numbers/NSNs.
ILSC is registered in SAM and can be found with CAGE 1NFM4 or DUNS 019104632. Our state-of-the-art electronics facility is located north of Falcon Field Airport in Mesa, AZ. We conduct operations with a 3rd party certified Quality Management System to ISO 9001:2015, AS9100D, and AS9110C standards. ILSC maintains a valid DD-2345 (Military Critical Technical Data Agreement) and compliant with DFARS 252.204-7012 (Covered Defense Information) requirements.  Our rework and assembly personnel are J-STD-001 certified operators and inspectors IPC-A-610 certified. ILSC is a FAA/EASA Part 145 approved repair station for "Limited Accessories" and manufacturer operating under Technical Standard Orders Authorization (TSOA) C51a.
Please click the links below to view our certifications:
ED COYL
DIRECTOR
Katmai Goverment Services